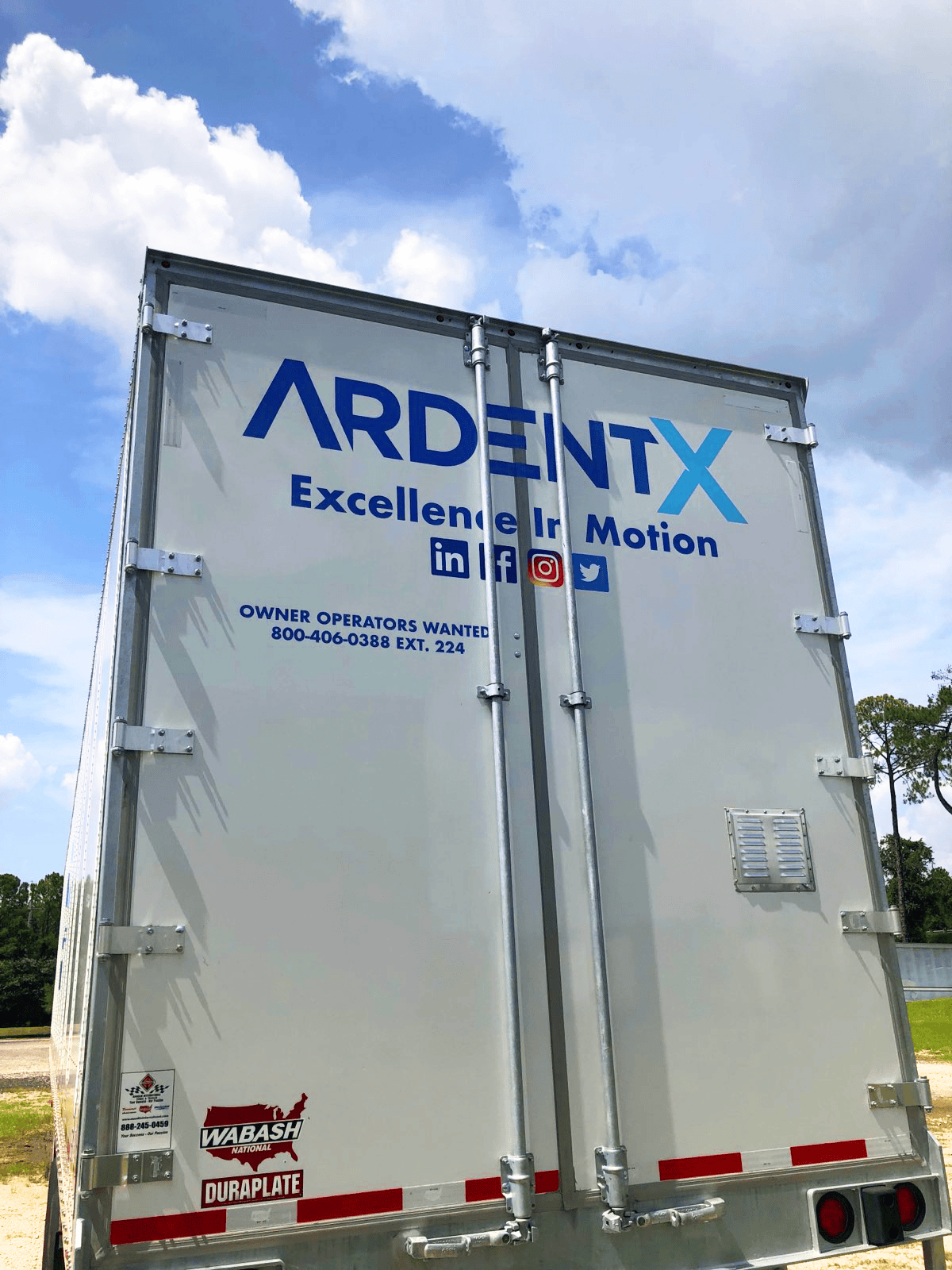 29 Jul

ArdentX Invests $120k in New Trailers to Meet the Growing Demand of Freight

To keep up with the rising demand for freight, ArdentX, one of the country's leading freight-brokerage companies, recently made a significant investment of $120,000 in three brand-new Wabash trailers. 

As eCommerce giants, like Amazon, continue to grow in popularity, consumer expectations proceed to change. Consumers have grown comfortable with three to two-day delivery options and are no longer willing to wait for their orders. Shippers now need quick access to carriers that can suit their needs, allowing the shippers to meet their customers' expectations. 

With their recent investment in trailers, ArdentX aims to bring drivers in-house to gain full control over their freight. This control will ensure they meet the timely needs of their clients, who include leading manufacture, production, and distribution companies around the United States. 

ArdentX is excited about this recent investment. In the near future, ArdentX will continue to invest in trailers that their contracted drivers will have the ability to lease.

About ArdentX

Powered by Suntech TTS, ArdentX helps make business possible. As one of the country's leading transportation and logistics companies, ArdentX is on a mission to change the industry standards. Rather than being a company based solely on transactional business, their goal is to deploy their values as their guiding principles, to help engage, connect, and build mutually beneficial relationships.

With over 40 dedicated employees, ArdentX's goal to deliver exceptional service is focused on speed, urgency, and technology. You can learn more about ArdentX by visiting, https://ardentx.com/.