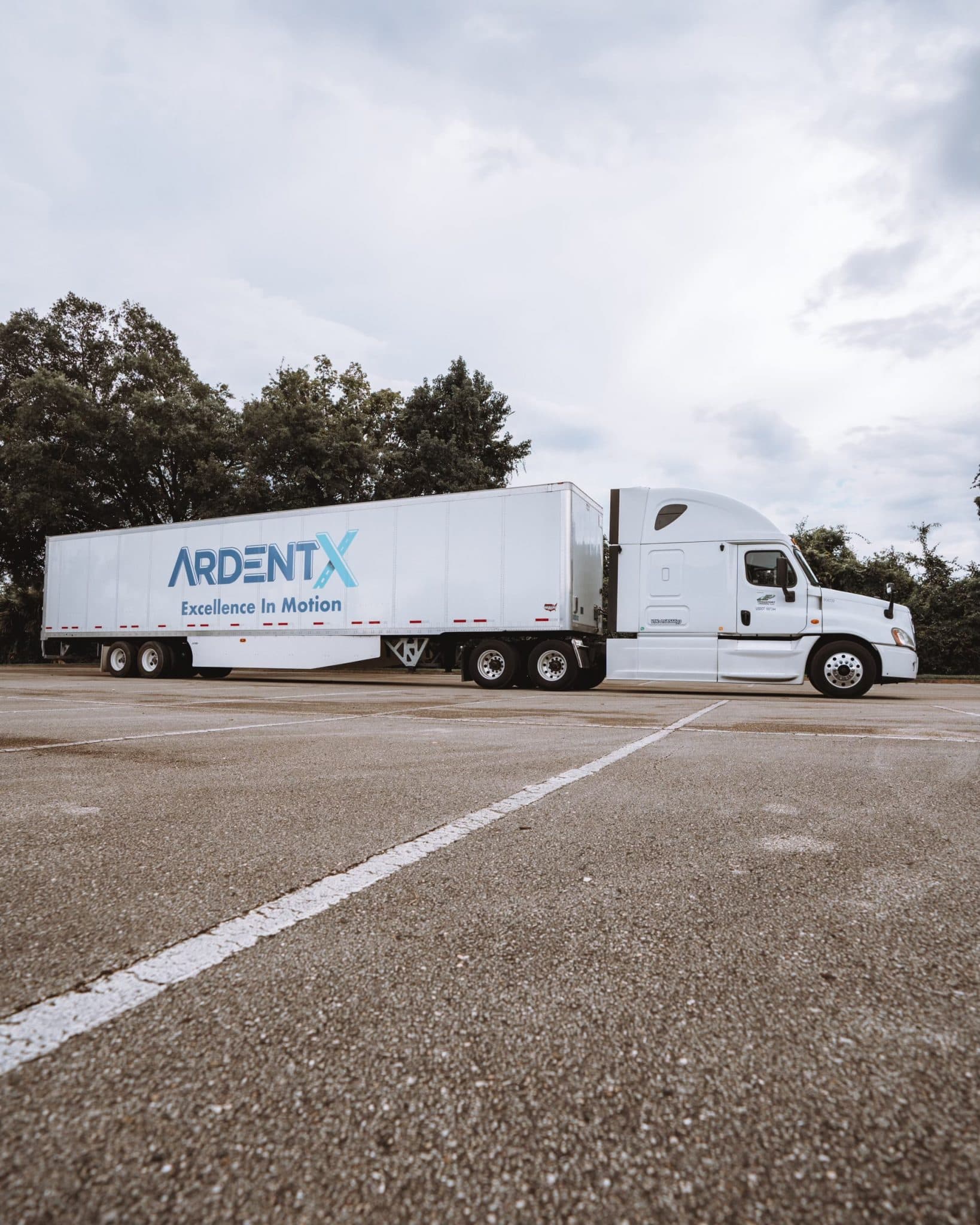 18 Sep

ArdentX to Expand Fleet – and Service for You

Based in Jacksonville, Florida, ArdentX is proud to serve customers as one of the nation's leading full-service transportation and logistics firms, offering a wide range of freight brokerage services, as well as asset-based capacity.

We're excited to announce the next phase of our ongoing growth, with the purchase of 150 new 2022 Wasabash Duraplate trailers we will begin to use for deliveries beginning in the first quarter of 2022.
This is a $6.8 million investment in the future of our company, and our expanded ability to deliver great value to our clients.
With this purchase, we have now added over 200 trailers total to our vehicle fleet.
Why have we made this purchase now? Like everything we do on the ArdentX team, this move was designed in order to better serve our current pool of customers and potential clients to come. We pride ourselves on actively listening to the needs of our customers, and their message has come through loud and clear – what they really need is support who can provide them the additional capacity, speed, and service.
We offer our clients a wide range of services; everything from freight management and warehousing to freight storage, intermodal trucking, and cross-docking.
This investment is one additional way we highlight our commitment to our customers. We don't view ourselves as being merely part of a business transaction; on the contrary, our overarching goal is to live out our high values to engage, connect, and build mutually beneficial relationships. That's the mission that our team of 60+ dedicated employees eats, drinks, and breathes each day.
Our new expanded fleet of vehicles will enable us to continue building on our legacy of impressive growth:
45,000 shipments per year to date
5,000 valued shippers
More than 200 combined years of experience from our 60+ employees
In short, ArdentX makes business possible. We believe that truck drivers have the most important job in America as key lynchpins of the economy, and we'll continue to live out one of our key focus areas: doing everything we can to improve the lives and workdays of truck drivers, from coast to coast.
These additions to our fleet will only further enhance our ability to execute swiftly on last-minute expedited shipments, enable 24/7 tracking on your deliveries, and be available to consult with you 24/7 via phone and email.
In order to learn more about our offerings, expansions to our vehicle fleet, and the ways we can serve you in tackling your business challenges and needs, visit us at https://ardentx.com/.