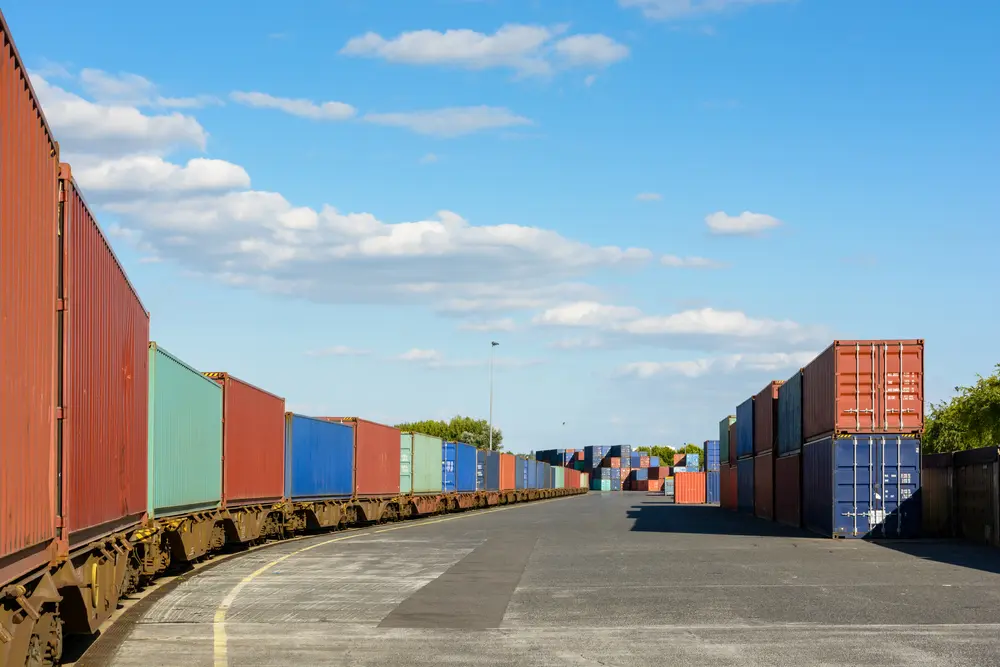 02 Dec

What is an Asset-Based Intermodal Carrier?

An Asset-based Intermodal Carrier is a carrier that maintains its own chassis, tractors, and containers for shipper freight. Unlike non-asset carriers, they own their own equipment when moving freight.

When referring to an Asset-based Intermodal Carrier using rail transportation, the carrier owns the cargo containers. They don't own the rails or trains but do work very closely with the railways to arrange many benefits for their customers.

There are two main choices when choosing a carrier for your freight: Asset-based and non-asset-based. Asset-based own their equipment, while non-asset-based doesn't. The equipment an Asset-based Intermodal Carrier may own includes contains for shipping cargo, chassis for securing containers to the tractor, and the tractors.

Choosing an Asset-based carrier over a non-asset based option provides many benefits. Let's look at a few of the key benefits of hiring an Asset-based Intermodal carrier.
Priority Loading
When shipping via rail, asset-based provides gain access to priority loading. They work closely with railways to ensure their customer's shipments get loaded and unloaded first, even when train space is limited.
When shipments require multiple connections and deadlines, priority loading becomes a massive benefit.
More Reliable Service
Since asset-based carriers invest in their own containers, chassis, tractors, and drivers, they provide more reliable services. They offer safe and functional equipment for shipping, loading, and unloading making it easier for those involved.
With owned assets, this type of carrier provides reliable services to shippers and carriers, even when capacity needs change. Since an Asset-based Intermodal Carrier has readily available equipment without relying on shared pools, they can provide more capacity, when necessary.
Good asset-based carriers will invest in the safest and most innovative equipment available. They will also provide a strong driver base for moving loads and gain more control over capacity since they own the equipment used.
Better Efficiency throughout the Shipping Process
Since an Asset-based Intermodal Carrier owns the equipment, it's much easier to move goods efficiently. The entire operation is controlled under one roof making logistics much easier and visibility from start to finish possible.
Non-asset based providers end up using multiple provides to ensure goods are moved from point A to point B. This can interfere with the visibility of the shipper and reduce efficiency. With an asset-based carrier, it's easier to track shipments and know where your goods are at all times.
In addition, asset-based carriers work closely with railways to ensure shippers have the best opportunities for moving goods. They gain benefits, such as priority loading and early access to make it easier to stick to a tight schedule.
Better Overall Customer Support
Since an asset-based carrier invests in their own equipment, they also invest in other resources, such as a customer support staff. In most cases, asset-based carriers provide better overall customer support.
The customer support team also has the ability to advise customers of routes, loading techniques, best practices, and other important information.
Understanding what an Asset-based Intermodal Carrier is and the benefits this type of carrier can provide go a long way to making the right decision. At ArdentX, we provide immaculate service with the best technology and equipment available for your shipping needs. Our team will go the extra mile to ensure your shipment arrives on time and remains secure throughout the process.